Jack Kirk, Sr.

Broker

,

Broker / Owner

,

Loan Officer

in Hollister, CA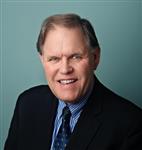 Professional Designations
REALTOR
Expertise Types
Commercial, Foreclosure, Land, Mortgage, New Homes, Property Management, Ranches, Relocation, Residential, Residential Investment, Short Sale, Single Family Homes
Thank you for visiting my website. Please allow me to share my 39 years of experience, in both Real Estate Sales and Mortgage Banking, as I help you meet your goals. I have sold and financed hundreds of homes throughout California. I also am the Branch Manager and owner of Community West Mortgage. Visit me at www.CommunityWestMortgage.net for more information and my online loan application.
My wife, Cathy Kirk and I work together as a team. She is a Loan Officer with Community Mortgage and is a FHA and Reverse Mortgage originator. Together we strive to meet your needs, matching you with the best financing and with the best home. Did you know you can use a Reverse Mortgage to purchase a home and end up without a house payment? Cathy can be reached at 831-801-5195.
I have expertise in residential, ranches and multi -family investment properties.
Other interests that we enjoy is that we are both Amateur Radio (HAM) operators assisting our local SAR with emergency radio communications. We serve with our Church. We enjoy the outdoors and taking back road trips in our Jeep.
I will look forward to your call. My direct line is 831-637-0344.